The pictures below are a sampling of the We The People Truth in Taxation Hearing held 27-28 February 2002 in the Washington D.C. Marriott. The Author participated as one of the questioners and is shown sitting on the right hand of Bob Shulz asking the questions. About 110 people attended the live event and 2,100 people signed up for the webcast. The government, including the Department of Justice and the Internal Revenue Service, were invited to attend and agreed to do so in writing, but later reneged, probably after they learned the questions we were going to ask. Apparently, the only circumstances they felt comfortable confronting our questions is in a federal courtroom where the judge could issue a protective order so they wouldn't have to answer: chicken!

Bob Shulz, Chairman of We The People.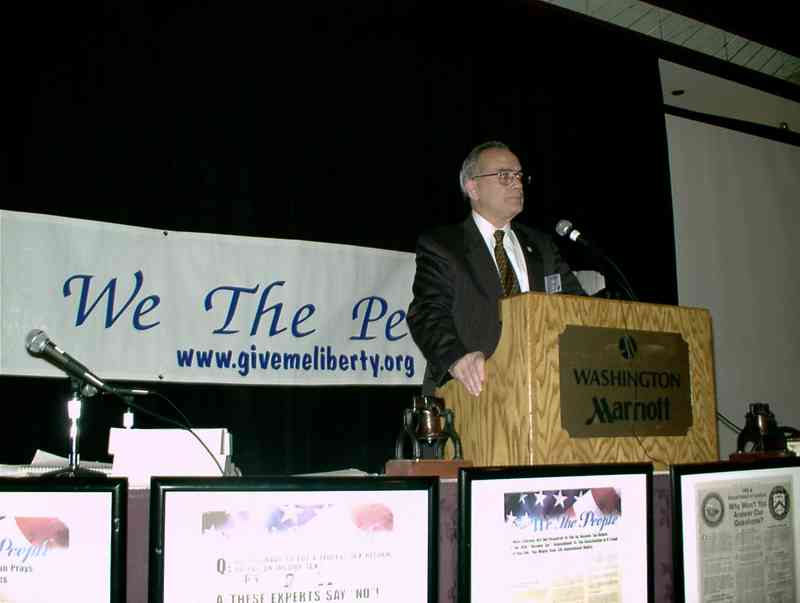 Some of the witnesses from left to right: Larry Becraft, William Benson, and John Turner.